Locations:

Grantham, United Kingdom

Program Terms:

Fall,

Spring,

Summer II

Homepage: Click to visit
Restrictions: TWU applicants only
Program Description:
Program Overview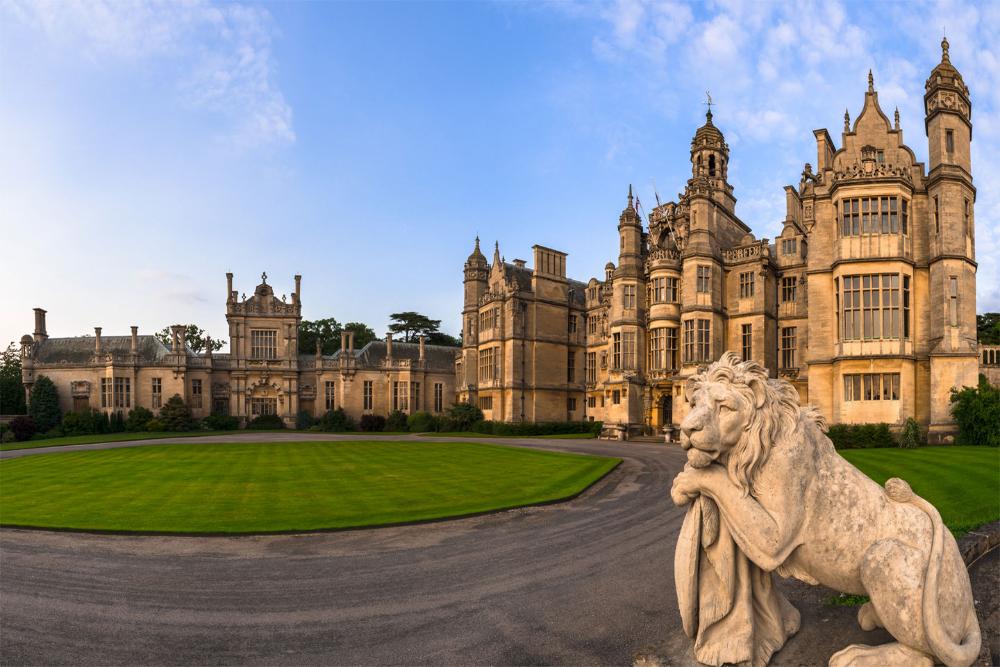 Set within a spectacular Grade 1 listed manor house, Harlaxton College's integrated program of living, learning, and travel leads the US and UK study abroad sectors and sets the standard for immersive experiential education.

Every student who enters through its magnificent front door experiences the exceptional community spirit and supportive personal approach. Students enjoy the benefits of an extraordinary international and intercultural education that is focused around a core course in British Studies, hands-on learning at sites from London to Lindisfarne, and individualized instruction. Learning at Harlaxton goes beyond the classroom to encompass extensive, complementary, and invigorating student development programming that emphasizes teamwork, personal growth, connections with the local community, and leadership development.

Harlaxton College enrolls students with divers academic, artistic, and personal interests and offers a curriculum that appeals to students from all majors. Coursework covers a range of general education and discipline-specific options, and thus allows students to progress seamlessly toward graduation while also expanding their horizons. Additionally, Harlaxton is notably an excellent destination for Honors students. Under the direction of talented and dedicated faculty, Honors students have the advantage of unique research, travel, and presentation opportunities that harmoniously support and advance the academic trajectories that have been set for them on their home campuses.

All students leave Harlaxton transformed academically and personally. They become more independent and autonomous and better able to understand their place in a diverse world. Harlaxton equips students with the skills and attitudes necessary for global citizenship, and, above all, inspires them to continue their lifelong journeys.
Location
The British Campus of the University of Evansville, located just one hour north of London by train, is a 100-room manor house set in the picturesque English countryside that provides a distinctive backdrop for the number one study abroad program among US colleges and universities BestCollegeReviews.org. This historic building is home to students and faculty fully engaged in a unique learning environment

Harlaxton College students can easily combine study and travel. Harlaxton Manor is located just outside Grantham, Lincolnshire, where the train station is on direct north-south line to London and Edinburgh. Situated nearby several airports, traveling in and around Europe is certainly possible. Classes are typically held Monday through Thursday, allowing ample time for indepent travel. Travel opportunities, whether led by Harlaxton or indpendent, builds on and enhances the diverse and engaging coursework offered at Harlaxton.

Academics
Harlaxton offers a wide and changing curriculum with a range of coursework. During the Fall and Spring semesters, all Harlaxton students are full-time undergraduates. They all enroll in at least 12 credit hours, including the British Studies course, an interdisciplinary six-credit course that traces the development of British identity throughout history and the role of Britain in the modern world. This course includes lectures, seminars, and three course-related field trips. Students complete their course schedules with offerings in a variety of disciplines, many of which fill degree or major requirements. All courses maximize the opportunities of the unique setting that is Harlaxton College.

The 5-week Summer intersession also offers a variety of coursework at both the lower and upper levels. Tuition and fees for three-credit hours are included within the tuition and fees, however, students can opt to take six-credit hours for an additional cost. Graduate level coursework may also be available.

Credits are returned automatically to your home institution so you can progress toward your degree without any interruption or delay. The timetable for each semester and summer is established two years in advance to allow you flexibility in planning the best time to attend.

More information regarding academic offerings can be found online at Curricula and Calendars

Cost Breakdown
The Base Program Price includes tuition, fees, and room & board. This amount is billed directly to Texas Woman's University and applied to a student's TWU bill. Thus, TWU financial aid will automatically be assessed to this charge, and students will pay any remaining balance directly with TWU's Office of the Bursar, just as they would if they were taking coursework on one of TWU's campuses.

Students are responsible for additional expenses not included within the Base Program Price. This includes elements such as round-trip international airfare, books & supplies, independent travel, and personal expenses. TWU Education Abroad can help you estimate these additional expenses.

Information regarding Summer charges can be found online at Summer Session at Harlaxton
---
Semester Program Cost
Total Base Program Price
$14,500
Includes:

Tuition
Room and full board
London airport pick-up and/or return
Shuttle service between Harlaxton Manor and Grantham
Local cultural travel opportunities to sites of historical and cultural significance in the surrounding local area
Required British Studies field trips, including London St Paul's Cathedral and National Gallery, Lincoln Castle and Cathedral and the Southwell Workhouse
Required British Studies textbooks
Sports and athletic facilities
Health and wellness services, including the college nurse, counselling service and registration at the local medical clinic
Technology and equipment usage
Student activities and events
Laundry
Application Process
The Harlaxton College Program accepts students on a rolling admission basis until maximum capacity has been reached. It is recommended that students apply directly to the Hearlaxton College Program no later that the following deadlines:

| | |
| --- | --- |
| Fall Semester | December 1 of the preceding year |
| Spring Semester | March 1 of the preceding year |
| Summer Term | January 1 |
Dates / Deadlines:
There are currently no active application cycles for this program.